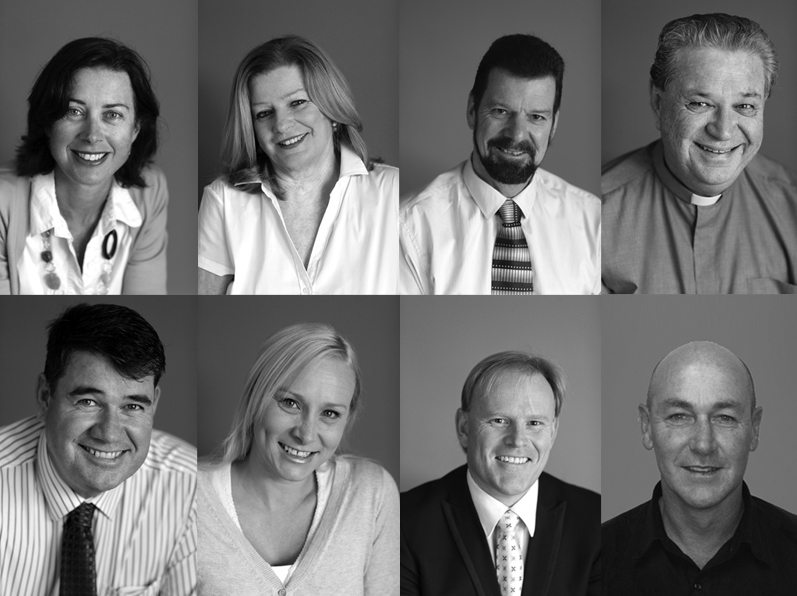 Top row (left to right): Carolyn Hunt, Chair, Cheryl Bourne, Board Member, Paul Lloyd, Parish Business Manager, Father Michael Nilon, Parish Priest
Bottom row (left to right): Michael King, Board Member, Kylie Bennett, Board Member, Glenn Joynson, Deputy Chair, Paul Snellgrove, Board Member
The Parish Aged Care Board comprises experienced community leaders from diverse backgrounds and careers. They bring insight and broad expertise to Crowley.
The Board aims to ensure Crowley maintains its position as a leader in aged care services whilst meeting the needs and expectations of the community.
The Board is actively supported by our Parish Priest Father Michael Nilon and the Saint Francis Xavier Parish Finance Council.
The Leadership Group
The Board is capably supported by Crowley's Leadership Group and a team of highly motivated, competent staff from across all divisions of the organisation. They lead and support in the pusuit to achieve quality and excellence in everything Crowley delivers.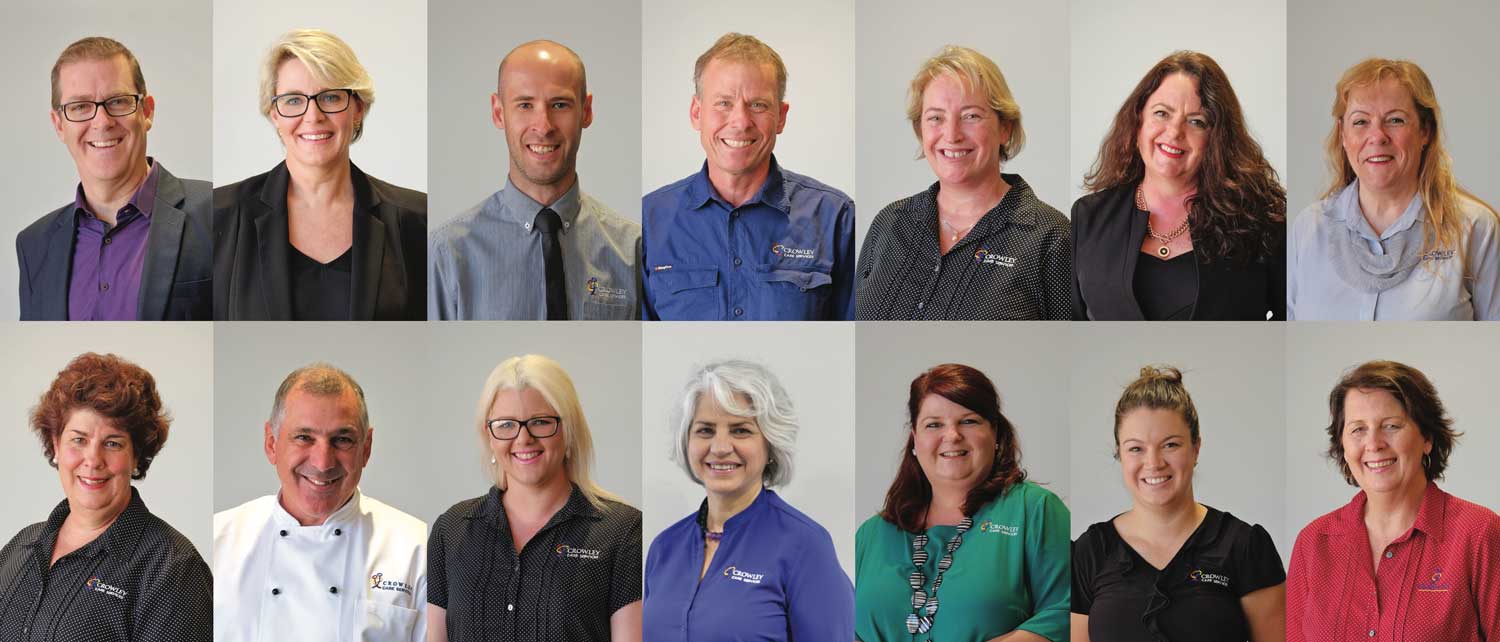 Top row (left to right): Michael Penhey, Chief Executive Officer, Kelli Potts, Executive Manager Operations & Finance, David Crosby, Customer Service Manager, Albie Viel, Maintenance Manager, Kelly Roberts, Clinical Manager Nurse Practitioner, Sherrie Viney, Home Care Manager, Susie Glasson, Business Manager
Bottom row (left to right): Jenny Kliese, Independent Living Services Coordinator, Tony Baldwin, Hotel Services Manager, Alyse Richardson, Customer Service Officer, Gail Norton, Human Resources Manager, Michelle Golding, Quality Manager, Jenna Tolson, Project Officer, Chistine Lawton, Residential Care Facility Manager