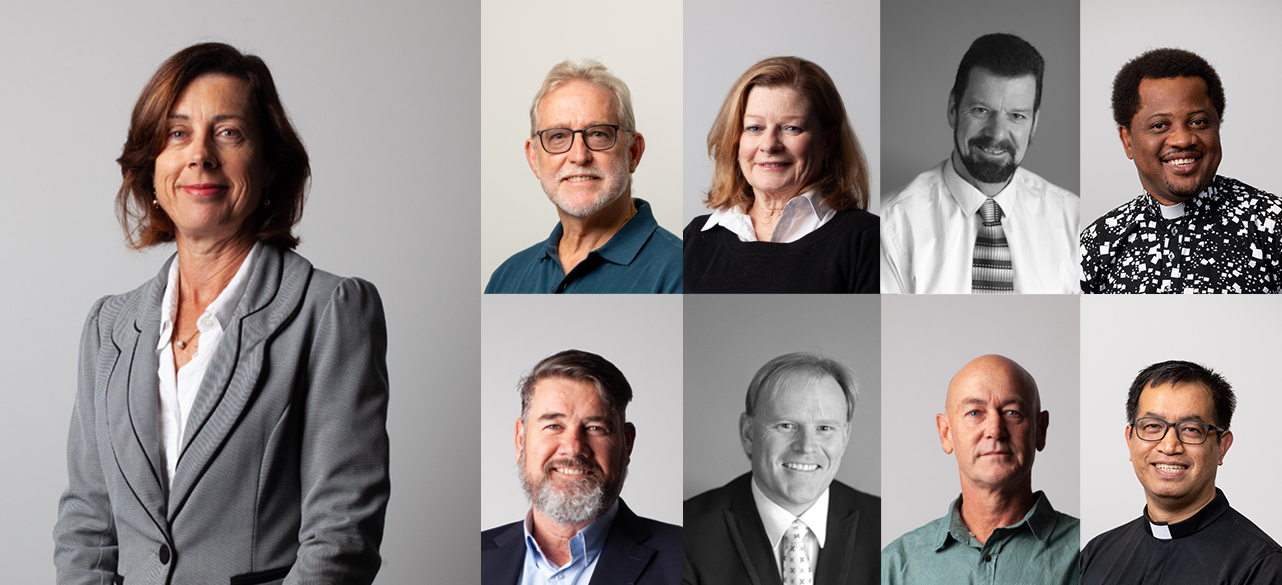 Top row (large image): Carolyn Hunt, Chair, (left to right): Steve Barnier, Board Member, Cheryl Bourne, Board Member, Paul Lloyd, Parish Business Manager, Father Anselm Okeke, Assistant Priest.
Bottom row (left to right): Michael King, Board Member, Glenn Joynson, Deputy Chair, Paul Snellgrove, Board Member, Father Peter Padsungay, Parish Administrator
The Parish Aged Care Board comprises experienced community leaders from diverse backgrounds and careers. They bring insight and broad expertise to Crowley.
The Board aims to ensure Crowley maintains its position as a leader in aged care services whilst meeting the needs and expectations of the community.
The Board is actively supported by our Parish Priest's Fr Peter Padsungay and Fr Anselm Okeke and the Saint Francis Xavier Parish Finance Council.