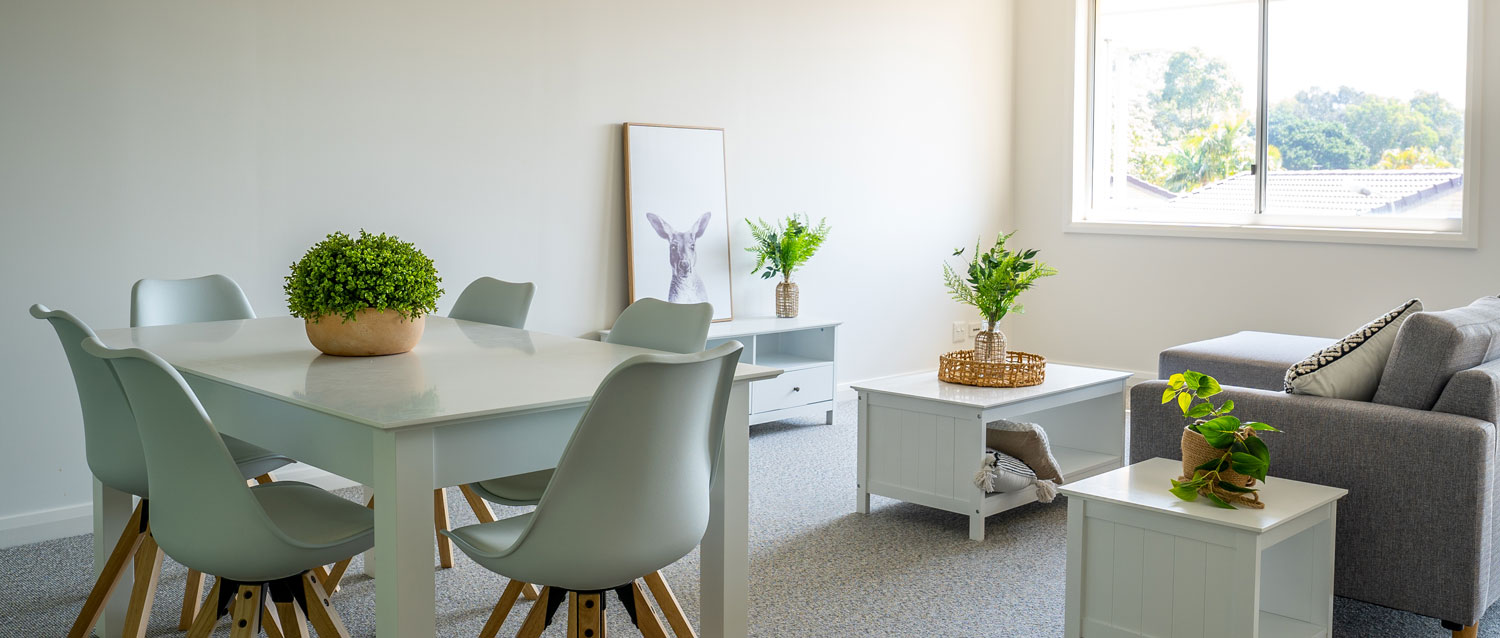 Securing an apartment or villa at Crowley
Enjoy the freedom of retirement with an option of care at call.
Living at Crowley
At Crowley we appreciate the simple things, and we're confident you will appreciate how simple the figures can be to live in an apartment or villa.
All your costs are known upfront and fixed from the day you move in. No Surprises.
How does it work?
The Crowley Retirement Village Contract financial arrangement consists of two components.
1. Entry Payment
35% non-refundable portion
65% refundable portion
2. Ongoing Weekly
The

weekly recurrent charge is currently $121.50
Example:
Apartment or villa entry payment: $500,000

Non-refundable portion (35%) $175,000

Refundable portion (65%) $325,000 (Refunded to you on exit)
Contract Benefits
No Stamp Duty
No refurbishment costs
No complicated exit calculations
No responsibility to sell

Guaranteed fixed refundable portion
You will pay a fee calculated on a daily basis if you permanently vacate the village within your first year. You will pay a fixed non-refundable fee in the event you permanently vacate the village after the first year.
Click here to contact us about any of these properties
Properties currently for sale
13/5 Florence Price Place Apartments
Price: $550,000
Property type: Apartment
Bedrooms: 2
Bathrooms: 2
Car spaces: 1
This Level 1 apartment features an unrivalled master bedroom.
Enjoy the feeling of a private sanctuary, with instant access to your south-east balcony to easily go from refreshed to relaxed in a few steps.
Light interiors with new 100% wool carpet throughout and a modern kitchen deliver a sophisticated look that adds elegance to the apartment.
This smart floor plan utilises every square metre creating an open and flowing apartment, both bedrooms invite natural light and a second bathroom delivers sensible functionality.
You will consider yourself 'lucky' to call this home.
Entry Payment
Non-refundable portion (35%): $192,500
Refundable portion (65%): $357,500
Ongoing Weekly
Recurrent Charge: $121.50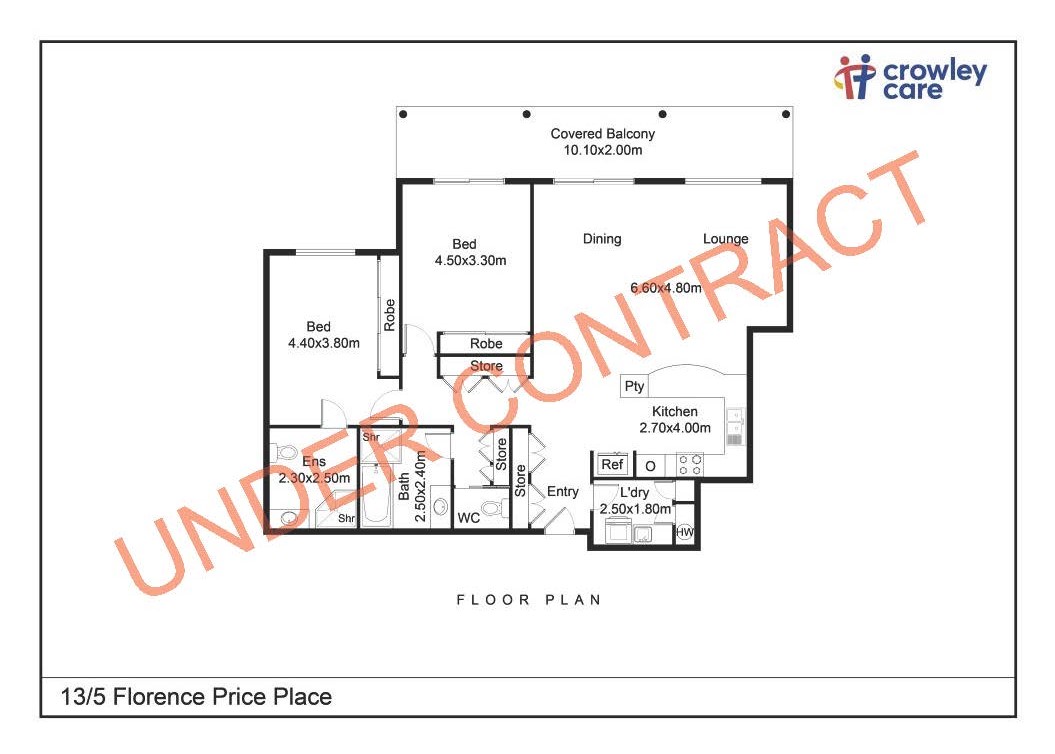 Please note: Photos above are indicative, your apartment may vary
Contact Us About Buying at Crowley