Do Something Good
At Crowley we know what a positive difference volunteers make to the lives of our residents, clients and their families, and the support they provide to our staff.
Volunteers make a valuable contribution to society and provide our residents with an important connection to the local community. This can prove to be a rewarding and invaluable experience, that for some can be life changing.
Crowley's volunteer program operates on the National Standards for Volunteers Involvement in Not-For-Profit Organisations and wherever possible, we strive to exceed them.
By volunteering at Crowley you meet many wonderful people, experience new challenges and learn new skills.
There are many ways you can contribute.
All we need is your time, your commitment to care and your talent.
What is a volunteer service?
A volunteer service consists of members of the community freely choosing to give of their time, skills, knowledge or talents, without the expectation of payment and for the benefit of the community.
Volunteers today, reflect the breadth and diversity of Australian society and bring with them a myriad of unique experiences from different backgrounds.
With the immense expansion of community organisations in Australia, "peak bodies" have formed, as similar organisations have merged to better coordinate services and avoid overlap. Today, Volunteering Australia is the national peak body representing volunteering organisations.

Definition of formal volunteering
Formal volunteering is an activity that takes place through not for profit organisations or projects and is undertaken:
To be of benefit to the community and the volunteer;
Of the volunteer's own free will and without coercion;
For no financial payment; and
In designated volunteer positions only.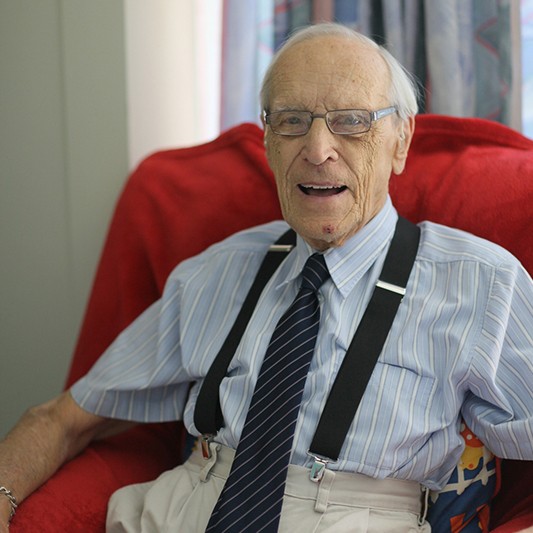 Principles of volunteering:
Volunteering benefits the community and the volunteer;
Volunteer work is unpaid;
Volunteering is always a matter of choice;
Volunteering is not compulsorily undertaken to receive pensions or government allowances;
Volunteering is an activity performed in the not for profit sector only;
Volunteering respects the rights, dignity and culture of others.
Volunteers rights and responsibilities
Rights of Volunteers
Unlike paid staff, volunteers are not covered by awards or workplace agreements. Volunteers however, do have rights, some of which are enshrined in legislation and some of which could be considered the moral obligations of the organisation involving volunteers. Volunteering Australia promotes the following as the basic rights of a volunteer.
As a volunteer you have the right to:
Work in a healthy and safe environment;
Be interviewed and engaged in accordance with equal opportunity and anti-discrimination legislation;
Be adequately covered by insurance;
To be given accurate and truthful information about the organisation for which you are volunteering;
Be reimbursed for agreed out of pocket expenses;e given a copy of the organisations volunteer policy and any other policy that affects the role;
Have a job description and agreed hours of attendance (where possible);
Have access to a grievance procedure;
Be provided with orientation to the organisation;
Have your confidential and personal information dealt with in accordance with the principles of the Privacy Act 1988; and
Be provided with sufficient training to complete tasks required.
Volunteers have obligations towards Crowley
These are to:
Disclose sufficient information about yourself to enable Crowley to make an informed decision about your volunteering with Crowley;
Show loyalty and respect to Crowley by upholding its standards and performing your activities in a manner consistent with our vision and mission, respecting privacy, dignity and wishes of the residents / clients and their relatives;
Act in a manner that is not harmful to the organisation's operation as a business
Act confidentially when dealing with Crowley residents, clients, staff and stakeholder related information;
Be honest and respectful when dealing with Crowley's property and the property of residents and clients;
Treat Crowley stakeholders with respect at all times;
Achieve competency in your area of volunteering;
Notify Crowley of any changes to your contact details during the course of your volunteering with Crowley;
Be reliable and consistent in fulfilling your obligations
To treat any sensitive or personal information you acquire as a volunteer with complete confidentiality;
Be supportive and encouraging towards other volunteers;
Be fair to yourself by not becoming over committed;
Wear a name badge and dress professionally and appropriately at all times;
Sign the attendance book on arrival and departure.
Crowley's obligations to volunteers
Provide orientation on commencement as a volunteer;
Give advice and guidance to help you become familiar with and competent in performing the work you have been appointed to do;
Instruct and adequately supervise volunteers in the safe use of all equipment that you may be required to use in the performance of your role;
Endeavour to rehabilitate you, should you be injured during the course of your role;
Ensure that you work in an environment that is free from discrimination and harassment;
Treat you with respect and dignity;
Assign you volunteering positions which you are happy, comfortable, confident and relaxed in undertaking, according to the guidelines you have provided to Crowley;
Provide you with a position description as soon as practicable which outlines what is expected of you and to whom you are responsible;
Provide insurance cover from Crowley for volunteers;
Recognise and thank you for your valuable time and assistance.
Communication
Crowley recognises the importance of effective communication throughout the organisation as a means of increasing understanding, commitment and connection between all levels of the organisation;
Media Communications;
Crowley recognises the vital part local media has in achieving the goals of the organisation and supports constructive engagement with the media to maximise the potential for promoting Crowley and aims to reduce the risk of inaccurate information being disseminated.
The aim of public engagement through the media is to communicate and build Crowley's public reputation for excellence in aged care services.
Crowley is committed to ensuring that appropriate information is conveyed to the public regarding incidents and issues of a controversial and/or sensitive nature by authorised spokesperson only.
Comments/responses to the media may only be made by the Chief Executive Officer/or Executive Manager Operations & Finance as delegated.
Resident / Client services
Crowley is committed to providing excellent services to its residents and clients. As a volunteer and thus a representative of Crowley, this will involve a willingness to assist others, gaining the knowledge and competencies to carry out duties effectively and making every effort to satisfy the resident's and client's needs.
When attending to residents and clients it is important to remember the following:
Be helpful, attentive, courteous, discreet and respectful at all times;
If a visitor to the facility appears unsure of where to go, offer assistance and direction where possible, or refer the visitor to the main reception area of Crowley for further assistance;
Conditions of Employment;
Criminal History Check;
A police records check is undertaken for all volunteers and employees and the results are communicated in confidence to the Executive Manager Operations & Finance. The cost of this check is borne by Crowley. The outcome of the check generally occurs after your commencement as a volunteer with Crowley, and thus Crowley reserves the right of appointment as conditional on the outcome of the criminal records check. Any adverse outcome will be discussed with you.
Review period
All volunteers will be subject to a successful three month review period. Reviews will be conducted annually thereafter;
Use of a motor vehicle;
Volunteers may be required to drive Crowley motor vehicles as part of their duties. It is a condition of your employment that you provide Crowley with updated and current details of your driver's licence. You are also responsible for notifying Crowley of any infringement points or licence restrictions relevant to your current licence.
Expenses
Crowley will reimburse all volunteers for valid work-related expenses incurred, on condition that claims are:
Substantiated with receipts; and
Pre-approved by Service Area Manager / Coordinator or Stakeholder Liaison Coordinator .
Dress requirements;
All Crowley volunteers and expected to dress in a neat professional manner and be well groomed. Protective clothing and closed footwear are required, where appropriate. All volunteers are required to wear a name tag at all times while volunteering at Crowley. You will be given a name tag when you commence volunteering.
Privacy and confidentiality
 In accordance with the Privacy Amendment (Private Sector) Act 2000, Crowley Code of Conduct, Policies and Procedures, Crowley is committed to protecting all personal information relating to residents, employees, clients, volunteers, prospective staff members and external service providers. All volunteers are required to maintain confidentiality and will be asked to sign a Confidentiality Agreement at commencement of their employment.
·      This means you agree: Not to give to any person any information relating to the business of Crowley that has been furnished to you or obtained by you in the course of your volunteering duties;
Not to disclose the contents of any official papers or documents including residents' records etc, that have been supplied to you or seen by you in the course of your volunteering duties.
Any discussion or disclosure of records or information is a betrayal of Crowley's trust and could lead to dismissal.
Acceptance of Gifts
Crowley does not endorse nor encourage the presentation or exchange of gifts and benefits. Instead we aim to ensure such are limited to appropriate circumstances and are undertaken in an ethical manner that will not compromise the reputation of Crowley or its employees or volunteers.
If offered a gift volunteers are to politely refuse and explain that it is against Crowley policy to do so. If the resident/client is adamant then the Service Area Manager / Coordinator is to be informed of any receipt of gifts for declaration.
You are also not permitted to:
Make any withdrawals from any bank or financial institution of whatever description, for or on behalf of any resident unless such withdrawal is authorised in writing by the Executive Manager Operations & Finance of Crowley;
Witness a Will, or a Codicil to a Will, or any other document for any resident under any circumstances;
Accept the appointment as one of a Power of Attorney for any resident under any circumstances;
Accept money;
Bequests from residents either to an individual or to the organisation may not be sought or accepted.
Attendance record book
Crowley volunteers are expected to sign an attendance record sheet located at Reception upon arrival and departure each day. This provides us with a record of who is on the premises should there be an emergency;
Insurance
Volunteers are covered by appropriate volunteer insurance whilst volunteering for Crowley.
Returning Property
You must return all Crowley property to the Stakeholder Liaison Coordinator before leaving our premises on your last volunteering day. This includes identification badges, uniforms, keys, mobile phones and vehicle keys, as appropriate.
Written References
Crowley does not provide written references. We will however, provide you with an official written statement setting out your period of volunteering and position(s) you held while you were volunteering with Crowley.
The Stakeholder Liaison Coordinator  may provide verbal references regarding your volunteer placement with Crowley. You should discuss this with the person concerned before you give their name to a third party.
Volunteering Position Descriptions
Volunteer Roles at Crowley
Transport Driver
This position provides door-to-door transport and assistance for individuals who are frail aged, aged or have a disability.
Gardening Assistance
This position provides the opportunity to work together with our residents to provide assistance in managing and maintaining gardens. A happy face, some stories to share, your time, and a helping hand are valuable gifts.
Mass/Church Attendance Assistance
This position provides door-to-door assistance for frail aged or disabled residents of Residential Care and/or the Independent Living Units to attend Mass or Church.
Meal Assistance – Residential Care
This position provides gentle, caring and encouraging assistance to those who are unable to eat their meals on their own, whilst providing friendly company over meal times:
To assist residents to be able to eat their meals, where appropriate;
To provide company and support to residents with this sometimes challenging task.
Men's Shed
This position requires a motivated volunteer to coordinate and facilitate activities at the Crowley Men's Shed, situated on site at Crowley:
To provide coordination and direction for Men's Shed members regarding the functioning of their shed;
To encourage and support residents to link into existing social and health networks where appropriate.
Hydrotherapy Pool Assistance
This position is designed to provide assistance for residents wishing to use the hydrotherapy pool at Crowley:
Assisting residents in and out of the pool;
To provide company during swimming or exercise sessions at the pool
Assist allotted staff with supervision of exercise or hydrotherapy classes.
Social Activities/Reader/Games Facilitator
This position provides a service of fun, friendship and social support to the residents at Crowley:
To assist residents with social activities, games or reading (individual or group);
To provide an opportunity for talking and listening;
To encourage and support residents to link into existing social networks where appropriate.
Meal Delivery Assist Volunteer:
This position provides assistance with delivery and provision of meals to individuals who are aged, frail aged or have a disability. This important position not only provides food for people, who for a variety of reasons, may not otherwise have access to such nutritious and regular meals, but also a friendly face to look forward to each day:
Collection of meals from the Crowley kitchen and delivery to residents, according to delivery schedule;
Return of any meals not delivered to the Crowley kitchen.
Volunteer Visitor/Companion
This position provides a service of fun, friendship and social support to the residents at Crowley. A happy face, a listening ear and some stories to share is valuable gifts.
Our Auxiliary
Crowley's Auxiliary is made up of all volunteers who give their time to raising money for special equipment that is specifically needed for residents.
Crowley Auxiliary's dedicated fundraising efforts have raised over $200,000 over 25 years.

Become a volunteer