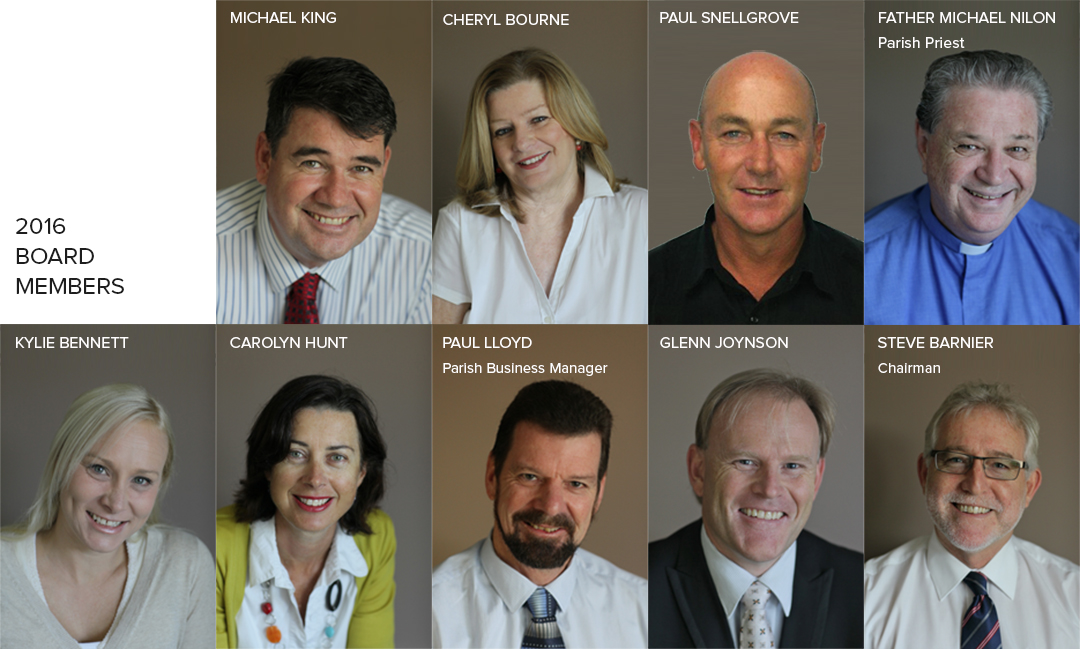 The Parish Aged Care Board
The Parish Aged Care Board is comprised of highly experienced local community leaders with a broad range of backgrounds and expertise.
The Board ensures that Crowley maintains its position as a leader in aged care services whilst meeting the needs of the community. Its commitment is ongoing in the search to find ways to improve Crowley's service quality and ensure a strong future for the organisation.
The Board is actively supported by our Parish Priest Father Michael Nilon and the Saint Francis Xavier Parish Finance Council. The Board is capably supported by Crowley's Leadership Group and a team of highly motivated, competent staff.
The Leadership Group
The Leadership Group is comprised of high level and senior staff across all divisions of the organisation.  They are there to lead and support the organisation in achieving quality and excellence in everything Crowley delivers.