About Us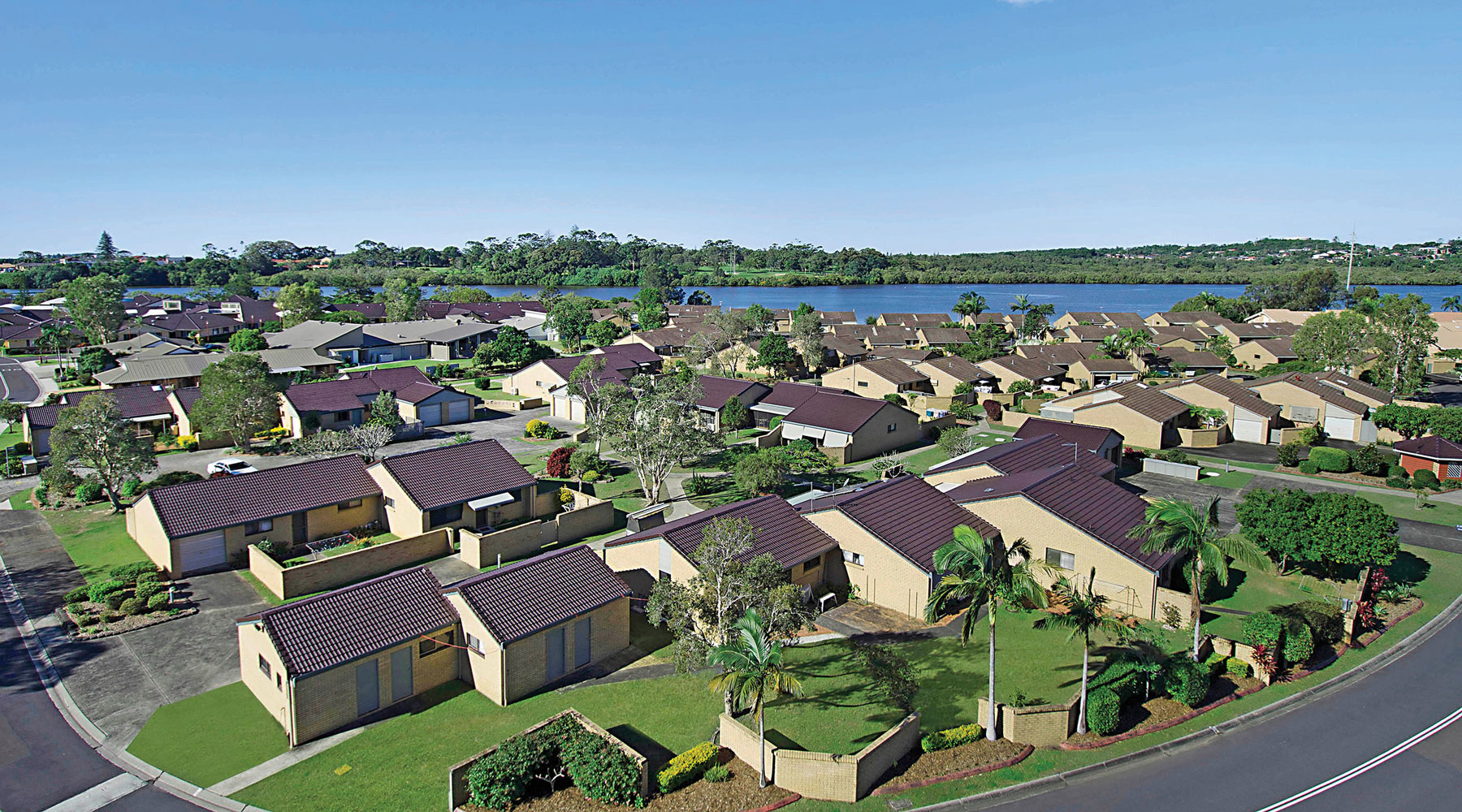 Our residents and clients are central to everything we do
Crowley Care Services is a leading aged care provider in Ballina on the Far North Coast of New South Wales.
We provide a range of services including supported residential accommodation, Independent Living apartments and villas, and at Home Care services.
Established in 1979, Crowley has developed from a traditional retirement village to a dynamic aged care provider.
The original retirement village was named after the late Mr Jim Crowley, of Ballina, who donated a block of land to the Ballina Parish of the Catholic Church, in 1976 for the construction of accommodation for the aged. The staged development of Crowley was started on Crown land leased to the Church by the NSW State Government.
Our residential and administration site are set on 20 acres of picturesque waterfront property at 154 Cherry Street Ballina. Crowley also has a satellite office located at St Vincent's Hospital, Dalley Street in Lismore.
Crowley Care Services is an active ministry of St Francis Xavier Parish, Ballina, on behalf of the Trustees of the Roman Catholic Church for the Diocese of Lismore.
Crowley has three main services areas:
Residential aged care facility consisting of permanent and respite beds;
Luxury Independent Living apartments and modern Independent Living villas offering a variety of options;
A wide range of Home Care services where care comes to you in your home.
Our Promise:
Inspirational Living. Rewarding Relationships. Individual Focus.
Commitment to each individual resident and client so they can participate fully in life through our services, facilities and accommodation;
Inspiration through leading accommodation and lifestyle options tailored to the needs of each resident and client;
Relationships forged for a single purpose – to enable us to better serve our residents and clients. We are part of a dynamic Catholic parish, the local Ballina community and work closely with leading training and educational establishments and regional health organisations.